DO YOU SPEAK CODE?
Employer branding campain for Microsoft Development Center Copenhagen

How do you market Microsoft Development Center Copenhagen as an attractive workplace? How do you optimize recruiting of software developers, testers and managers when they come from more than 40 different countries? You focus communictaion on what they all have in common: the ability to speak code. 

Microsoft's largest software development center in Europe is located in Vedbaek, just North od Copenhagen. That was quite a secret when we started working  for MDCC back in 2006.  MDCC needs to have the strongest possible workforce at all times - and it isn't the location in Vedbaek that makes the difference, but the distinct ability to write innovative code. 

Our work has not been focused on building a brand from scratch, but rather to use the existing one in a special code universe to attract as well as discourage possible candidates. With the concept "We speak code" we have made it possible to create communications that both in form and content is designed to hit a very tech savvy/geeky  target group's unique needs. We found out that software developers, software testers and technical project managers were not buying  classic career-messages. Our analysis showed that they turn very sharply away from communication that smells like advertising. On the other hand, they are very open to learn more about workplace MDCC if communication resembled their own home turf and was written in code. 

The concept gives us chance to involve employees in our development of the ongoing campaign. We need them to help us create interesting code, and the fact that employees participate in creating advertising material has created an extraordinarily high goodwill and pride internally. 

"We speak code" is the foundation for MDCC banner advertising fair activities, course offerings and website.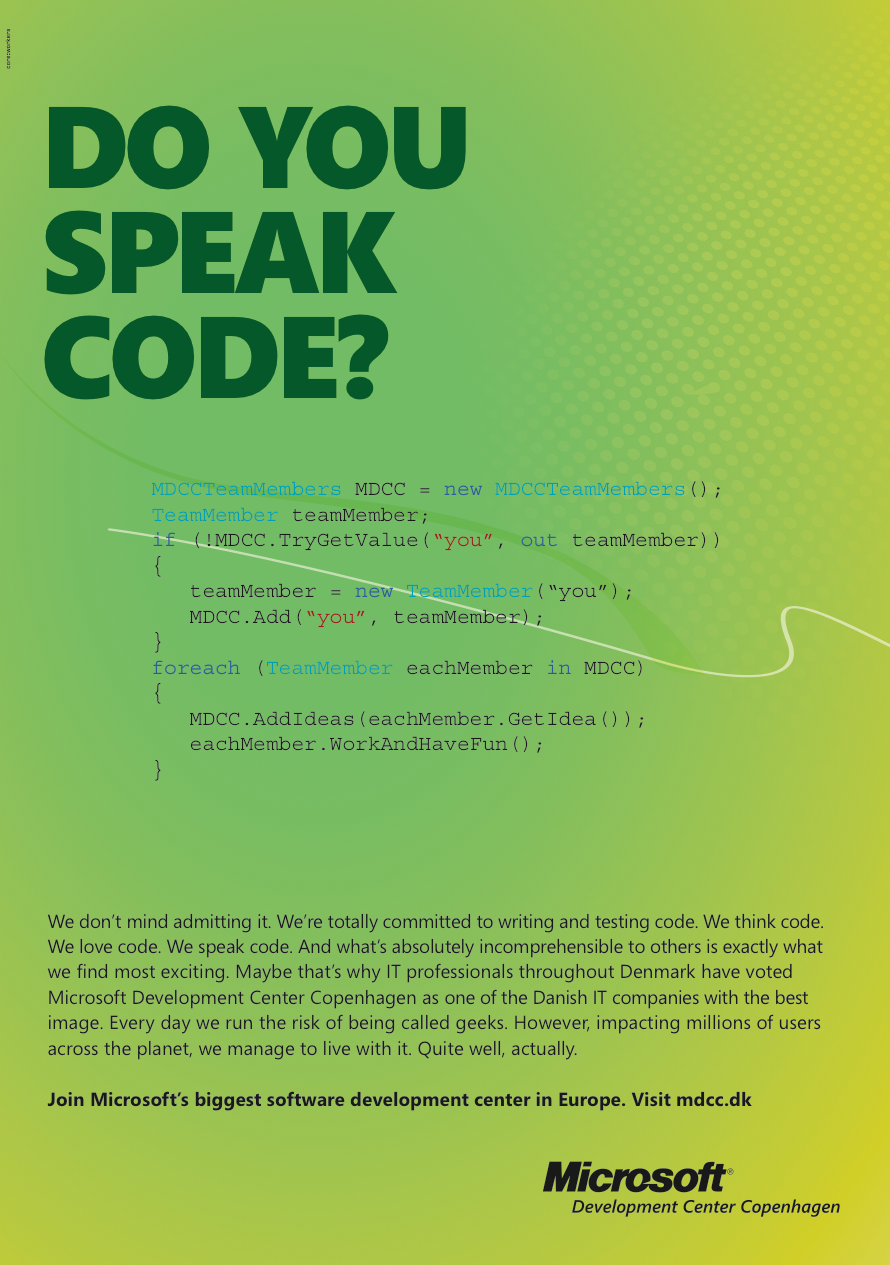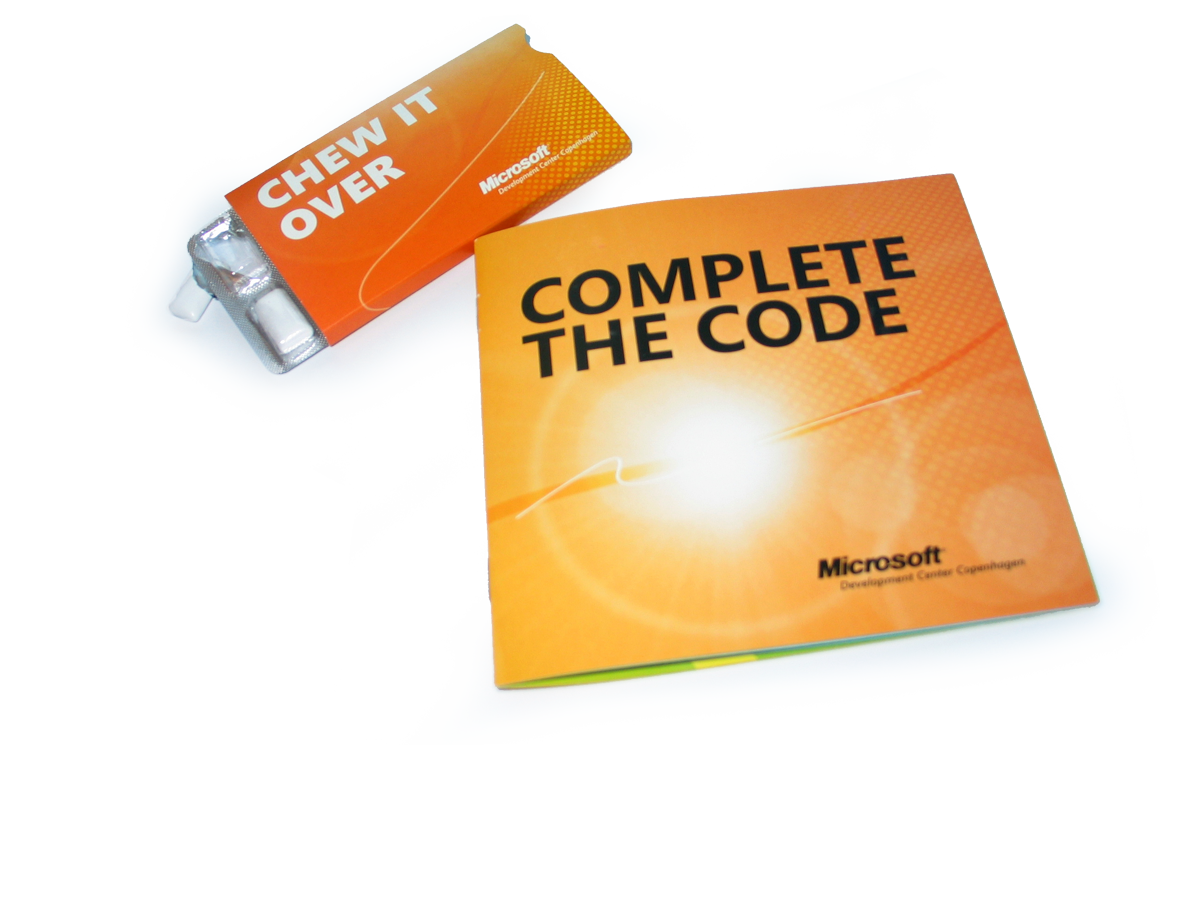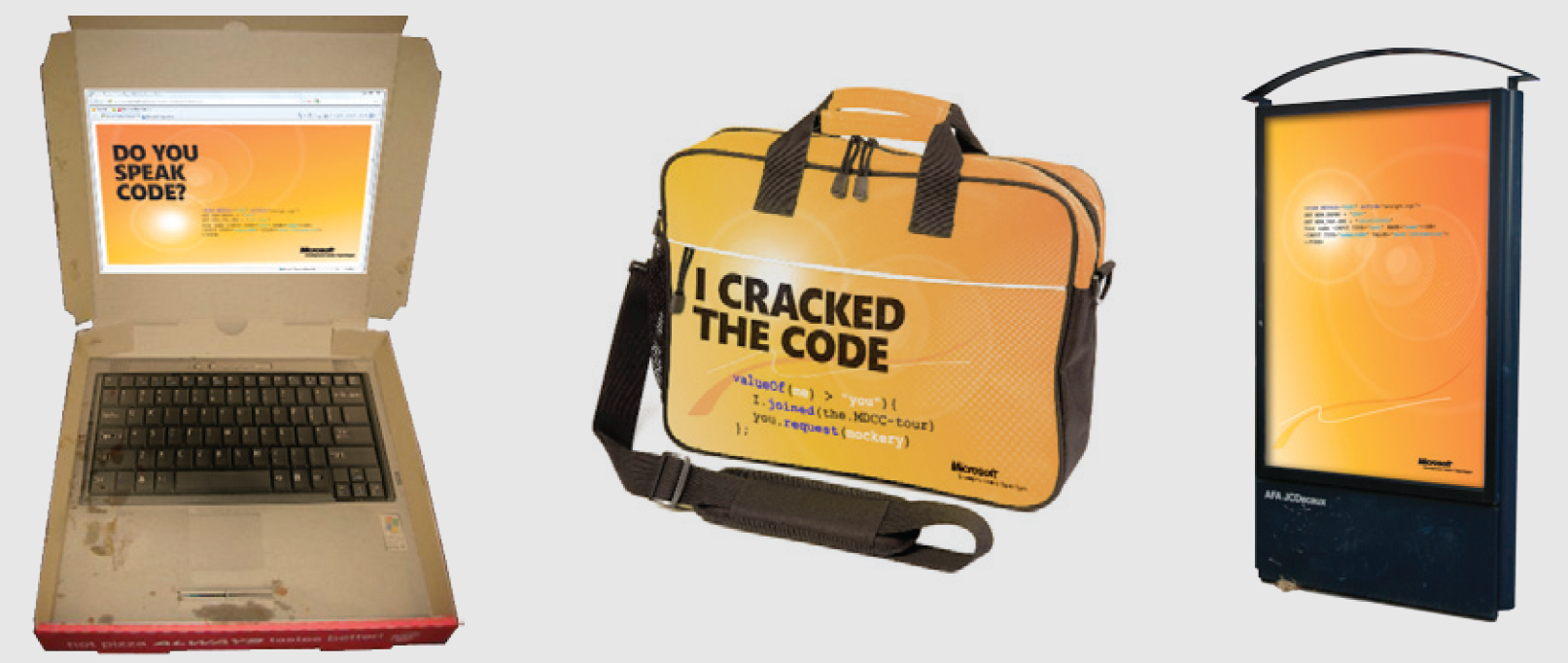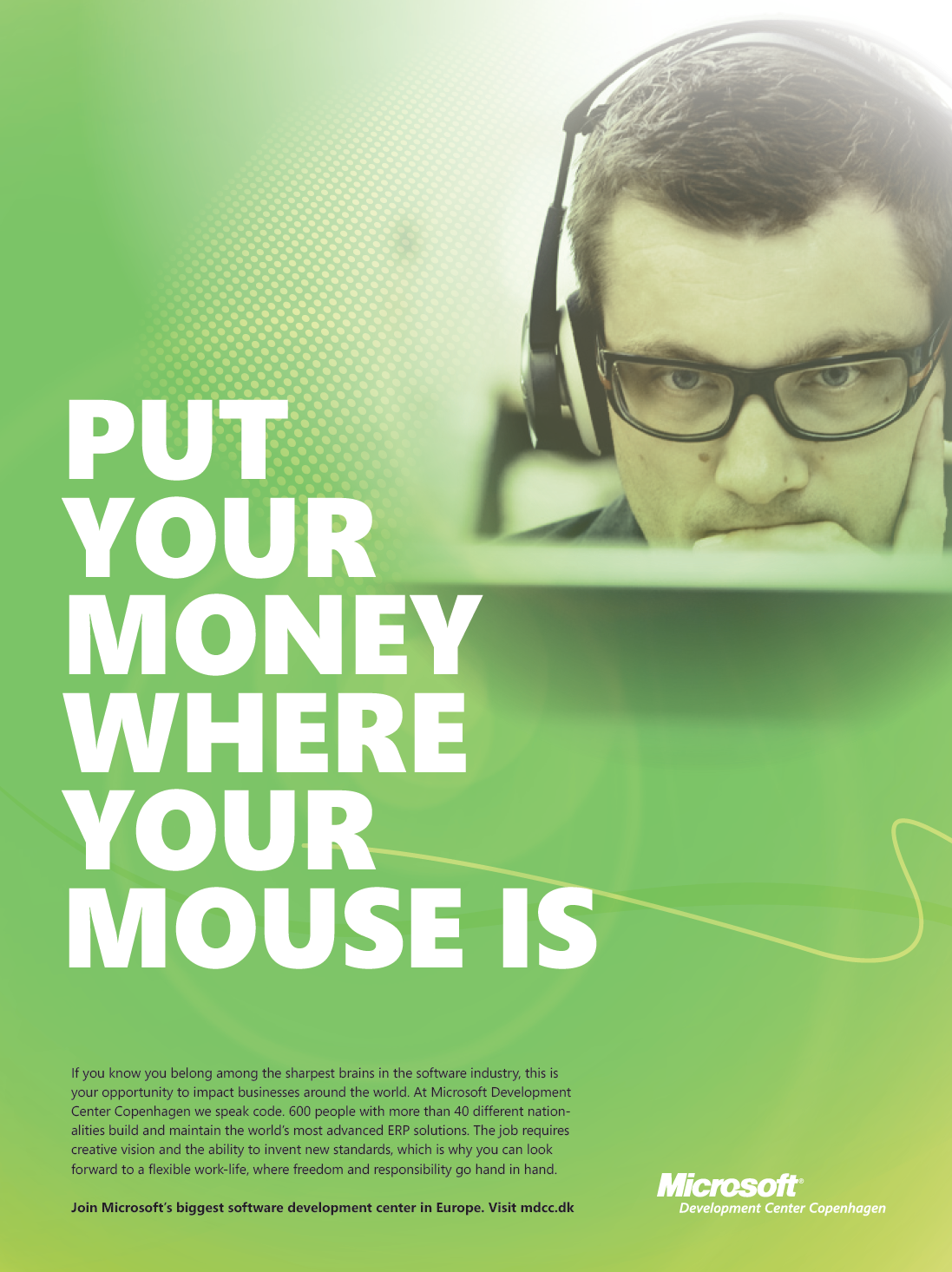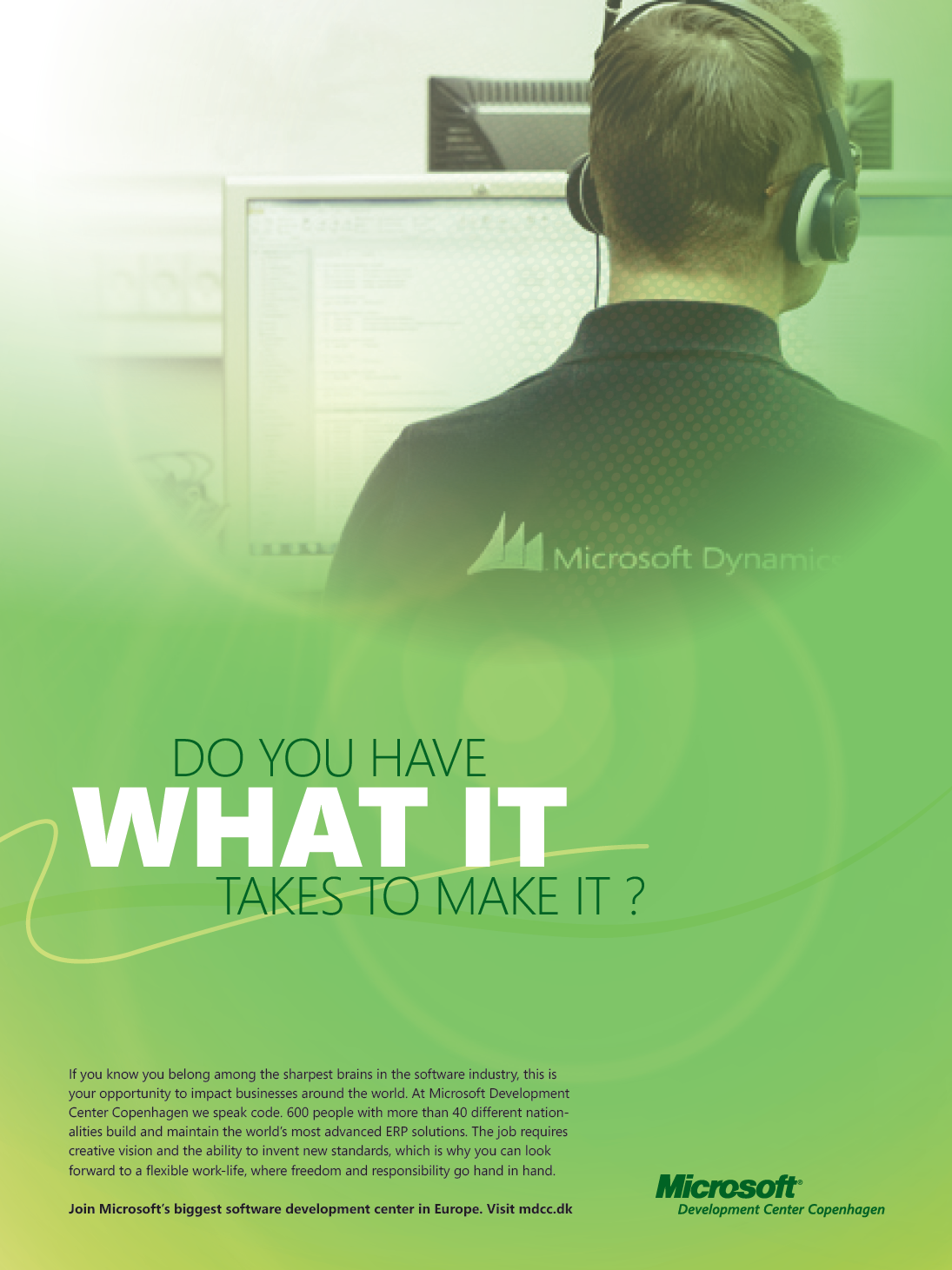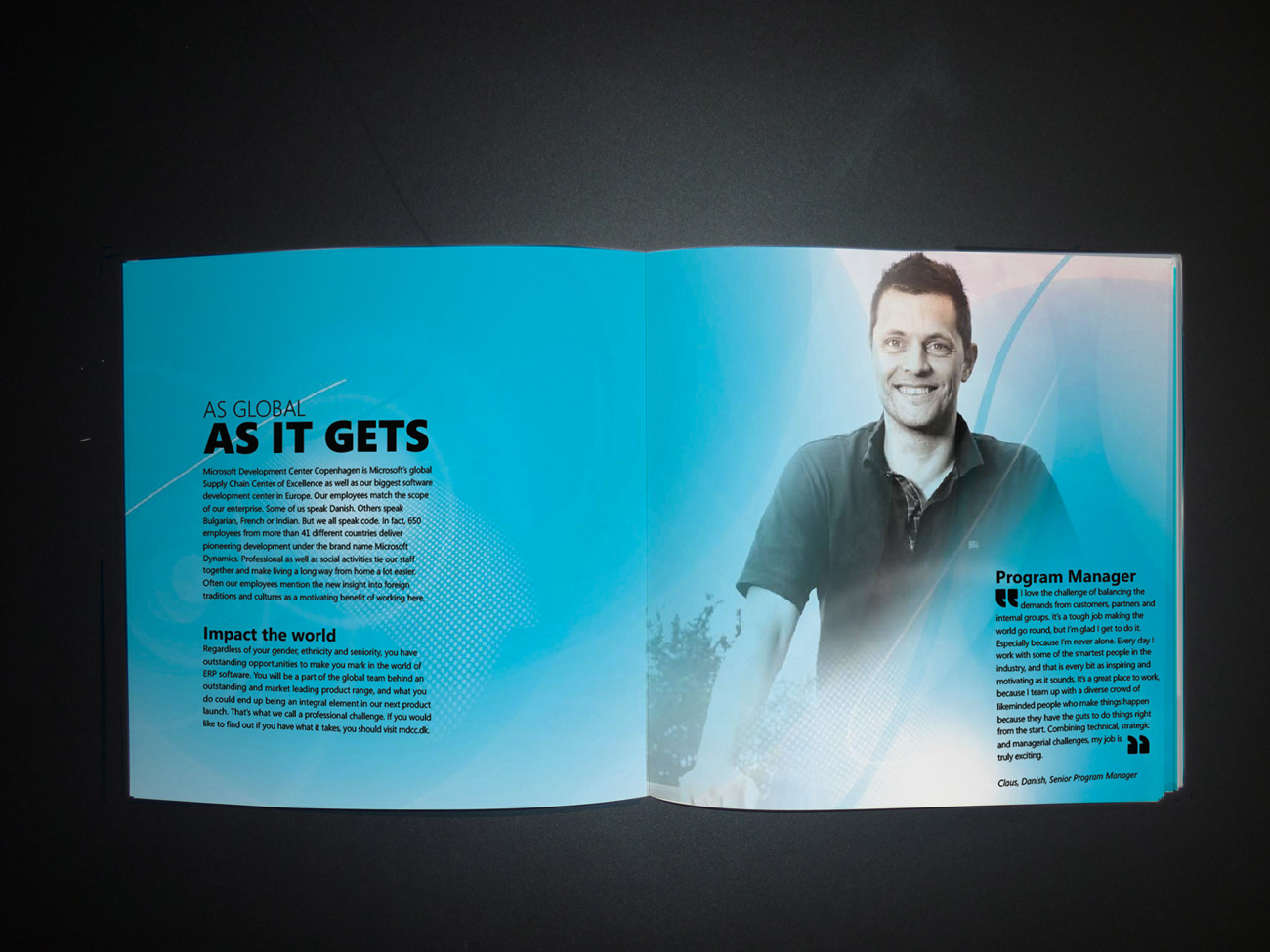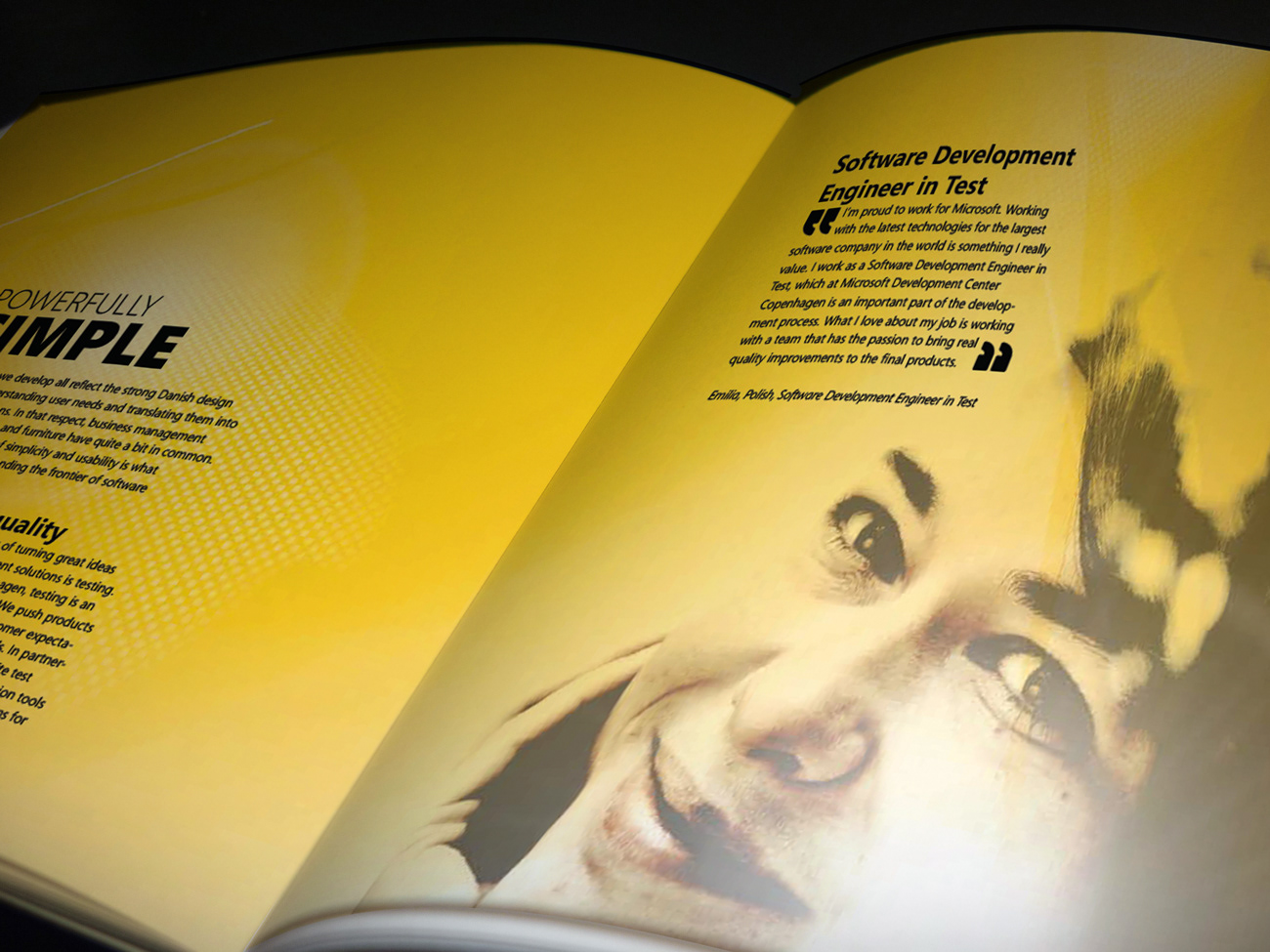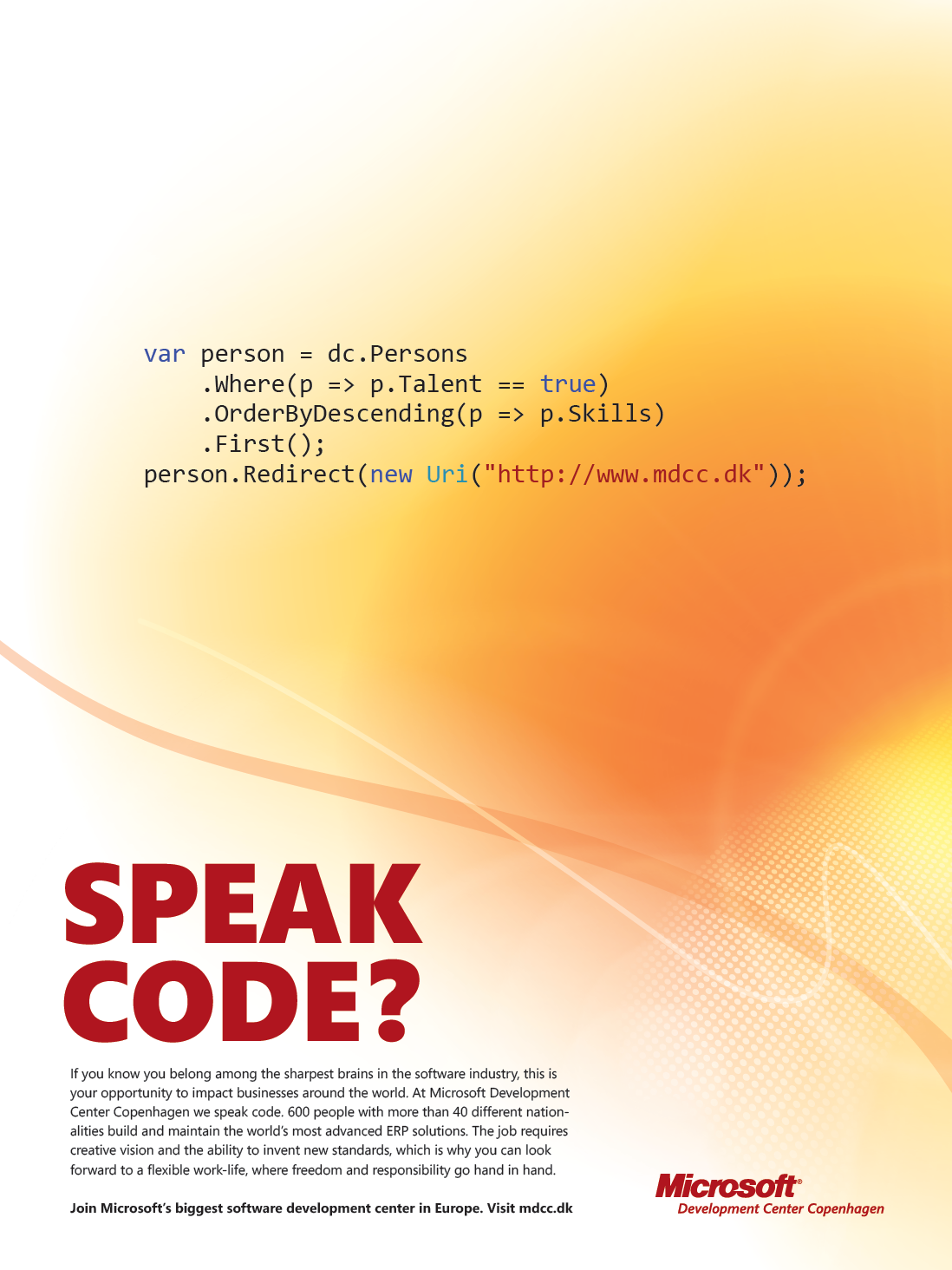 Art Direction: Kasper Sierslev
Copy: Jesper Toldam
Agency: CoreWorkers